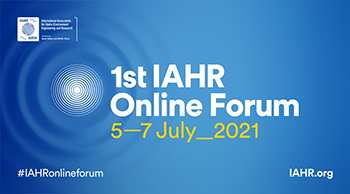 Within the framework of the 1st IAHR online forum (5-7 July 2021), the IAHR technical committee on Fluvial Hydraulics will hold a special session entitled "Fluvial Hydraulics - Challenges for a better future". This session will bring together young and experienced researchers active in the field of fluvial hydraulics. This is a unique opportunity for young researchers and PhD students to share their views for a better future in short video pitches presenting the way they propose to act in this direction through the research they are conducting.
Following these pitches Claudia Adduce and members of the Fluvial Hydraulics Committee Leadership Team will chair a live discussion on the presented topics and on the future of our actions where all interested members of IAHR will be able to participate.
Send your video!
Practical information:
Format: a short, 3-minute maximum video, following these instructions. Use this first slide to identify yourself.

Deadline: 30 May 2021.

Submission procedure: send a link to download your video by email to sandra.soares-frazao@uclouvain.be. The video should not be attached to the email. You can use WeTransfer for that or any other free alternatives.

About 10 pitches will be selected for viewing during the online forum, while the others will be available as online supplementary material.
We look forward to discovering your videos and sharing views and ideas about the future challenges in fluvial hydraulics!